Children are sensational…we feel that learning should be sensational too!
Growing classroom sizes, Shrinking budgets: Children are negatively impacted by the challenges facing education systems around the world.
Sensational Student envisions a future where children are ensured scholastic achievement through educational experiences that are fun and fueled by the collective passion of teachers, parents and students.
Our mission is to improve the world by empowering children, parents and teachers to discover, play & thrive at their full potential.
MEET THE TEAM
Sensational Student is a diverse team that came together to create the best educational applications that are classroom relevant, fun, and engaging. We each bring unique and highly skilled backgrounds that unite to create the ultimate digital learning experiences.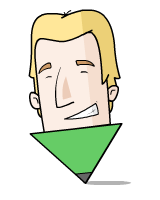 Todd
Creative Voice
Todd's life-long love for the musical arts is the driving force behind Sensational Student's library of original music, character voices and sound. As a multi-talented musician and performer, his music and sound style add unique flavor and fun to all of Sensational Student's applications and experiences. "Growing up I had both music and art class in school, these days that's not always the case. I vow to keep the arts alive and well within our educational experiences, and hopefully foster a love for music in the core of our young learners' hearts and minds".
Todd's creative talents also are instrumental in developing the concepts, gameplay and personality of Sensational Student's applications. With his creative talents, Todd looks to put the "fun back in fundamentals" and help give students the "yearn to learn" in a fun and rewarding way. Todd is committed to keeping the arts and music as a critical part of a students learning process.
As a father of two boys (3 and 6) he spends his family time immersed in the wonders of nature. From forest hikes to beach strolls, he loves exploring with his family and two dogs. Other interests include traveling, going to concerts, visiting farms, surfing, and celebrating life to it's fullest.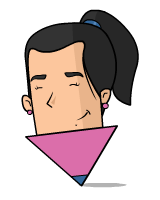 Danielle
Curriculum Director
Danielle's passion for teaching and her expertise in education provide the foundation for Sensational Student's curriculum and standards adaptation. She is devoted, fun-loving, and energetic with an eye for modifying curriculum to meet the needs of her students.
Danielle has been educating children since 2000 and has been a fourth grade teacher in the Woburn Massachusetts Public Schools since 2005. Before dedicating her life to education, she spent most of her twenties traveling the world and exploring North America, Europe and Asia. As a mother of three, outdoor enthusiast, and "classic" movie buff, her wish is to combine her knowledge and special education experience to deliver the best creative learning practices to parents, teachers and students alike.
Danielle has welcomed the use of technology as a force of good inside the classroom, which has brought much delight and progress to her students. Mrs. Macdonald has made it her mission to help students embrace their individual learning styles so they will be able to "Go confidently in the direction of their dreams."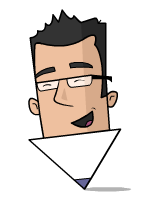 Jay
Code Master
Jason's relationship with technology started at a very early age. It was the 70's, and handheld gaming was defined by the red LED dots and dashes on his "Electronic Quarterback" (look it up, it's a classic!). That same year, his elementary school received one of the first shipments of Apple II computers, and from that point on Jason has suffered from a deep and long lasting affliction with electronic gaming.
Outside of programming his own games, the first game that had lasting impact was a title called "Lemonade Stand", where the player was responsible for managing a virtual… well… lemonade stand. It featured concepts like money, inventory and time management, how weather factors into demand, and how there were consequences in decisions. All of these "lessons" were lost on 5th grader at computer camp (yes, there was a camp for geeks), all he wanted was to improve on my previous score (read: profit).
Fast forward to today, where Jason is a 20+ year veteran of the software development and information technology industry. Those early childhood memories guide him when bringing Sensational Student applications to life, and his passion for gaming has never been stronger.
Jason's other passions include surfing, motorcycling and road racing in the 24 Hours of LeMons Series .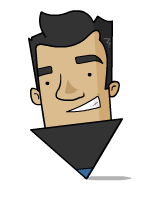 Jason
Vision Director
Jason has a passion for assembling and empowering great teams to solve challenges and opportunities in today's fast paced world. His ability to identify and inspire the right recipe of talent that was needed to best tackle the opportunities within educational technology became the genesis of Sensational Student. He brings leadership, vision and oodles of un-caffeinated energy to the Sensational Student team.
Jason has 18 years experience in marketing strategy, working with large brands to develop innovative and effective ways to connect with audiences and maximize marketing returns in the evolving media landscape. He has lead strategy and execution for $200 million dollars in media in recent years on behalf of Fortune 1000 companies within the Retail, Pharmaceutical, Higher Education and Telecommunications industries.
Beyond his love of family and being a father to a kindergarten age girl and preschool age boy, Jason is an avid snowboarder, auto racing enthusiast and seeker of great experiences with great people.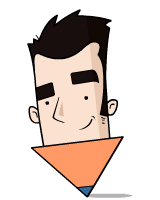 Brian
Studio Director
Brian's passion for character animation and user interface design, bring the world of Sensational Student and its characters to life. Brian is the talent who draws and animates the world of Sensational Student, which is good because he would be a terrible addition to the financial team 😉
A graduate of The Art Institute of Boston, Brian has been creating compelling interactive experiences for a decade and a half. His animation and creative talents have lead him to work with clients such as Disney, Warner Bros., Cartoon Network, and Nick.com.
When he's not drawing one thing or another, Brian can be found playing video games or acting as a giant playground for his kids.